Seqens group at DCAT Week 2023
From March 20 to 23, 2023, a delegation representing all the group's pharmaceutical activities attended the DCAT week in New York.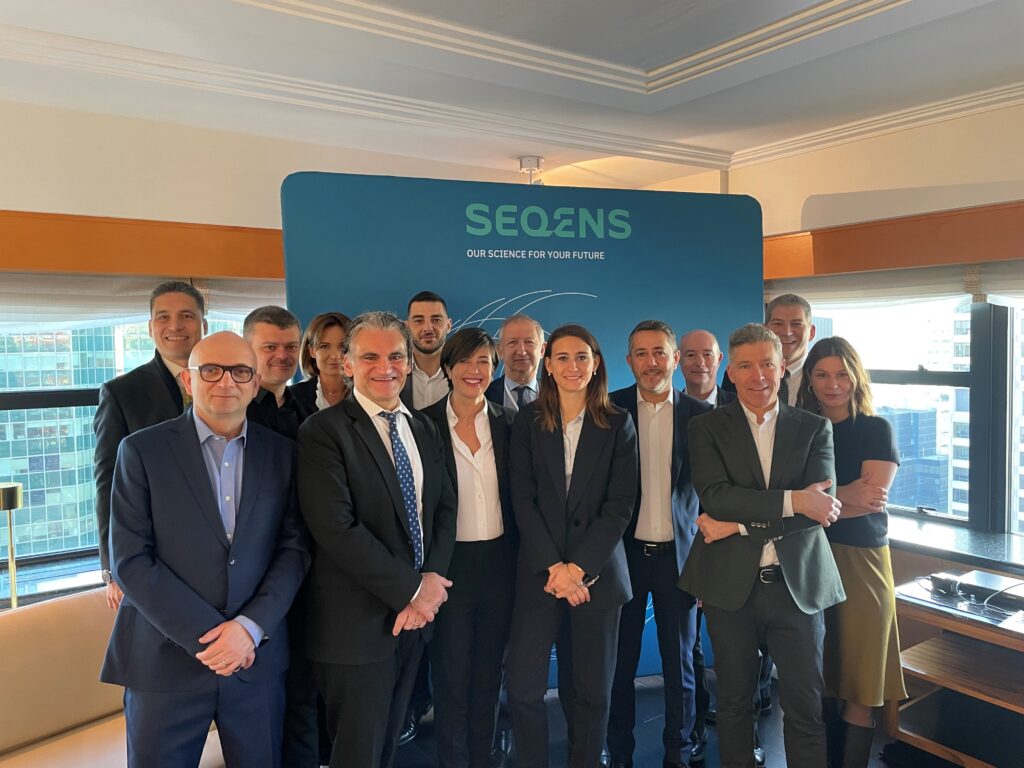 More than a hundred meetings with customers and prospects were organized to present the Group's offers, recent investments, and our new CSR policy.
On Wednesday night, our team also had the opportunity to host customers and partners during Seqens Special night, a great opportunity to gather our network in a very warm atmosphere on one of the city rooftops.
Our massive presence at this event is representative of the group's desire to continue its development in the US, illustrated in particular by a major investment in R&D at the Devens, Massachusetts site.
As an integrated manufacturer and supplier across the entire value chain, SEQENS offers a broad portfolio of active ingredients, pharmaceutical intermediates, and specialty chemicals, develops and industrializes the most demanding molecules, and is constantly innovating to develop and implement the best technologies available.
We would like to thank all of our customers, suppliers, and partners for the quality of our exchanges and for the prospects of future collaborations.